Hello Hey Hi
UMDA. (f/94)
[album] Cher Lloyd's Sorry I'm Late (2014)
Cher Lloyd !!!! <— click to see her wiki profile

She's one of the very few female singers I adore… She made and sang to girly songs without making herself and us felt that 'girly', cheesy, pathetic and all. Her songs keep sounding like 'YEAH! I'M A RECKLESS GIRL, KEEP FALLING IN LOVE, BUT DON'T EVER TRY TO MESS WITH ME" . That makes them special :)

And finally she uploaded her latest album,…
[documentary] The Distortion Of Sound : Compressed Music, We've been listening to nothing in everything.
"Music gives hope to people who have no hope" Snoop Dogg

"It's fantastic time to love music. The downside is unnecessarily compress" Kevin Voecks

"It's very easily accessible, so it's very easy to throw away"  Lianne La Havas

"That's NOT what the artist intended" Mike Shinoda

First statement : I-DO-AGREE, Second : Yeah! but wait… , Third : Oh, it's just… , Fourth : OMG!

I'm sure most of us love…
[movie] All Teens and Slightly Grownups need-to-watch List
I'm this close to be a grown up (if it means you're turning 20). OMG! yes! just months before I'm officially 20, responsible to myself, (may) do things i haven't done before, and (hopefully) think with a better and broader perspective than now.

And, suddenly I found these movies. It was that sudden, I didn't even know that the stars were my favorite ones. Okay, the point is, I think these movies…
[movie] The Heroes behind my favorite movies
Been watching a lot of movies and all of their magic, there's no way I couldn't catch any name from the credit title, even after the name was mentioned times in movies I watched, I must have been either super stupid or super awed so I couldn't catch any.

Maybe I was super awed, but not that super stupid so I could recognize some names I found in many movies I love, (actors and actresses are…
[movie] MUST-TO-WATCH LIST for now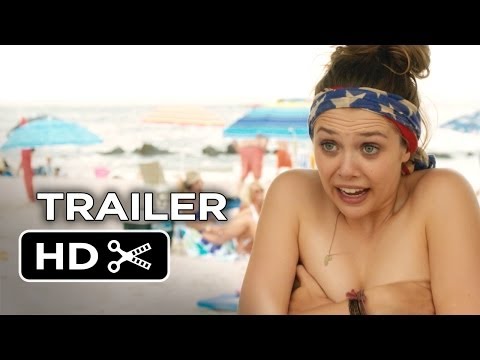 VERY GOOD GIRLS
Release date : around June 2014 (depend on your country)
Dakota Fanning, Elizabeth Olsen
WHY : "When we lose our innocence, we have to find ourselves" that caught me, not that i'm about to lose mine, but, who can be innocence forever?


IF I STAY
Release date : around August 22nd 2014 (depend on your country)
Chloë…
[fresh music] GOLDROOM : Chill like you mean it!
So, I was googling about my country's upcoming gigs when I came to the lineup and GOLDROOM caught my attention. like I always did, I checked its Soundcloud and I was totally amused with its music, Shufflin Feet and Melting Souls it said. whatever its genre is, what a great music to chill out.

Unfortunately, I can't find its information in Wikipedia for now, so I'm lack of information about…
[lyric] Tiësto & Hardwell – Written In Reverse (feat. Matthew Koma)
I wish I was mulled in a cloud in the universe
I wish there was room in the sky for the two of us
Cause when I hear you loud It's a hell of a sound
Cause when I hear you loud It's a hell of a sound
If you where here right now
I'll be telling you how
Well turn it all around

If we were written in reverse
And the end was our beginning
Our love would be rehearsed
And the pain will turn to healing
If…
SUPERB ALBUM! Amazing Tracks! Great people working on it!